ORGONE ENERGY AND THE BENEFITS OF ORGONITE DEVICES
---------------------------------------------------------
ORGONE ENERGY IS A LIFE ENERGY THAT IS ALL AROUND US. IT CAN BE POSITIVE, NEUTRAL OR NEGATIVE. WHEN POSITIVE, IT ENABLES LIVING ORGANISMS TO EXIST IN A HEALTHY STATE. POSITIVE ORGONE ENERGY WAS NOTED TO NEUTRALIZE NUCLEAR RADIATION AND NEGATIVE ORGONE ENERGY SUFFOCATES LIFE FORMS AND CREATES DISEASE. NEGATIVE ORGONE ENERGY IS PRIMARILY MAN MADE BY TECHNOLOGY, LIKE MICROWAVE TRANSMITTERS, CHEMICAL POLLUTION AND PHYSICAL DESTRUCTION OF LANDSCAPE, BUT ALSO BY HUMAN EMOTIONS. AS HUMAN BEINGS WE ARE ALL OPEN ENERGY SYSTEMS. THIS MEANS, WE CANNOT SHIELD OURSELVES COMPLETELY FROM OUR ENVIRONMENT, THEREFORE IT IS IMPORTANT TO TRANSFORM NEGATIVE ORGONE ENERGY THAT COMES TO US, INTO POSITIVE ORGONE ENERGY.
--------------------------------------------------------
WHAT IS ORGONITE? ORGONITE IS A SUBSTANCE WHICH FUNCTIONS AS A CONTINUOUSLY OPERATING, HIGHLY EFFICIENT, TRANSMUTATION DEVICE. DRAWING IN NEGATIVE ENERGY AND TRANSMUTING IT INTO POSITIVE ENERGY. ORGONITE IS PRIMARILY MADE OF 50/50 METAL SHAVINGS AND RESIN, QUARTZ AND OTHER CRYSTALS AS WELL. THE SHRINKING OF THE RESIN AROUND THE QUARTZ CAUSES A PIEZOELECTRIC EFFECT, MEANING IT'S END POINTS BECOME POLARIZED ELECTRICALLY. ORGONITE IS USED TO COMBAT POLLUTION AND CELL TOWER RADIATION AND WILL ALSO PURIFY ENERGIES IN THE HOME AND ENHANCE THE GROWTH OF PLANTS. ORGONITE CAN BE PLACED NEAR ANY DEVICE TO CLEAR ENERGY OR CAN BE WORN ON THE BODY.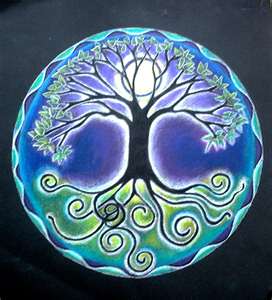 Handmade orgonite pendant consisting of copper, resin, quartz, black tourmaline, blue agate and malachite. Malachite draws out impurities and balances the left and right brain. Blue agate is a gentle, calming crystal and brings feelings of tranquility to alleviate anger and tension. Black tourmaline is known to protect and purify and it also repels negativity and even converts it into positive energy.
$19.99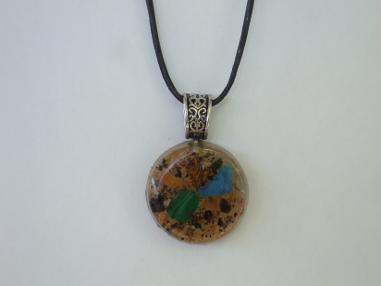 This orgonite pendant is made of copper, aluminum, resin, quartz, tourmaline, amethyst and calcite. Amethyst stills the mind and inspires an enhanced meditative state and stimulates third eye. Tourmaline protects and purifies and repels negativity and converts it to positive energy. Calcite stimulates spiritual growth and assists in developing psychic gifts.
$19.99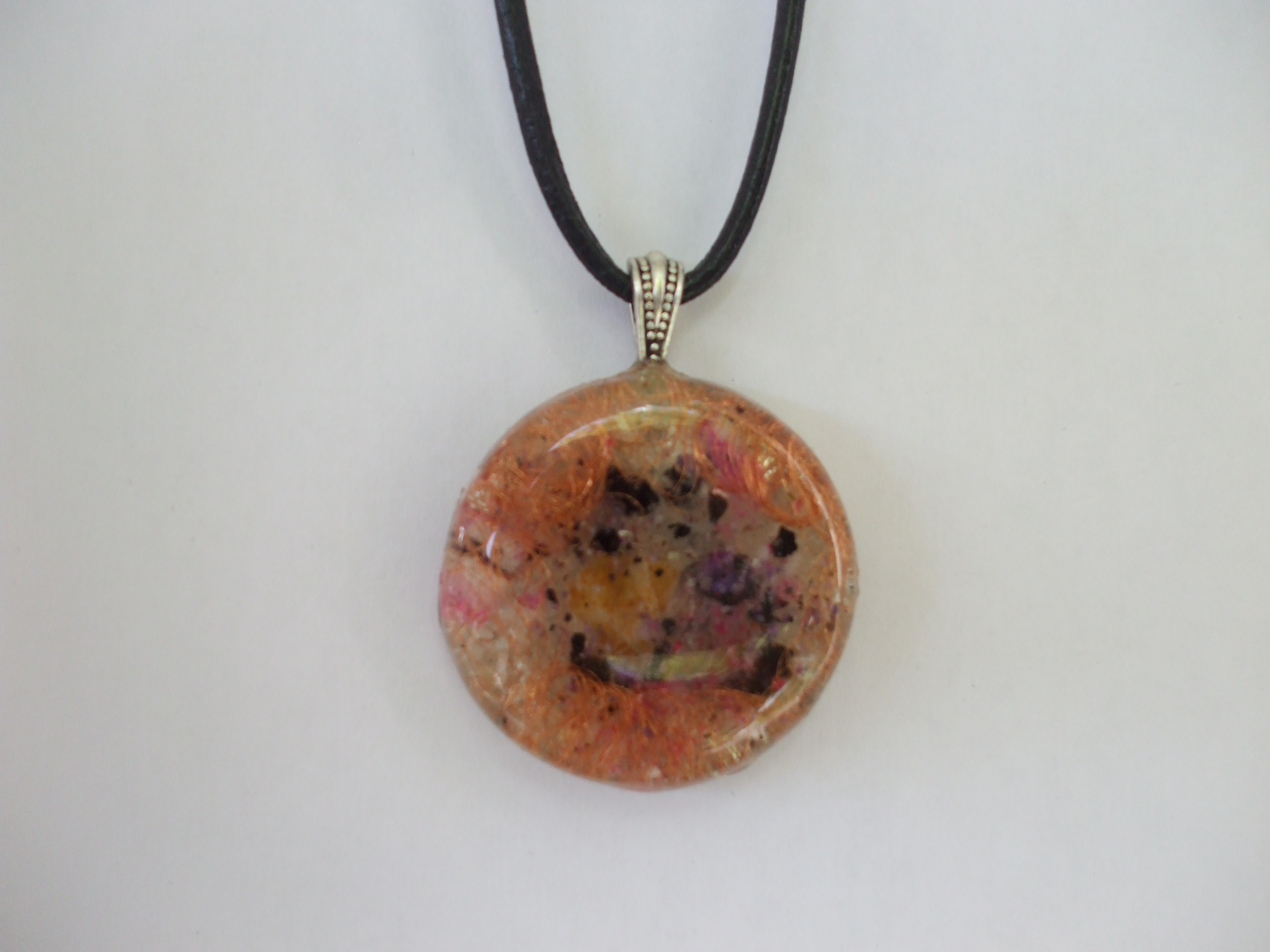 This beautiful orgonite pendant has copper, aluminum, resin and quartz cystals. Tourmaline, pink and purple agate. Tourmaline is known for it's protection and purification properties. Also converts negative energy to positive energy. Pink agate is connected with the heart chakra and is used for healing issues of the heart. Purple agate has warm protective properties encouraging security and self confidence. $19.99